Handbells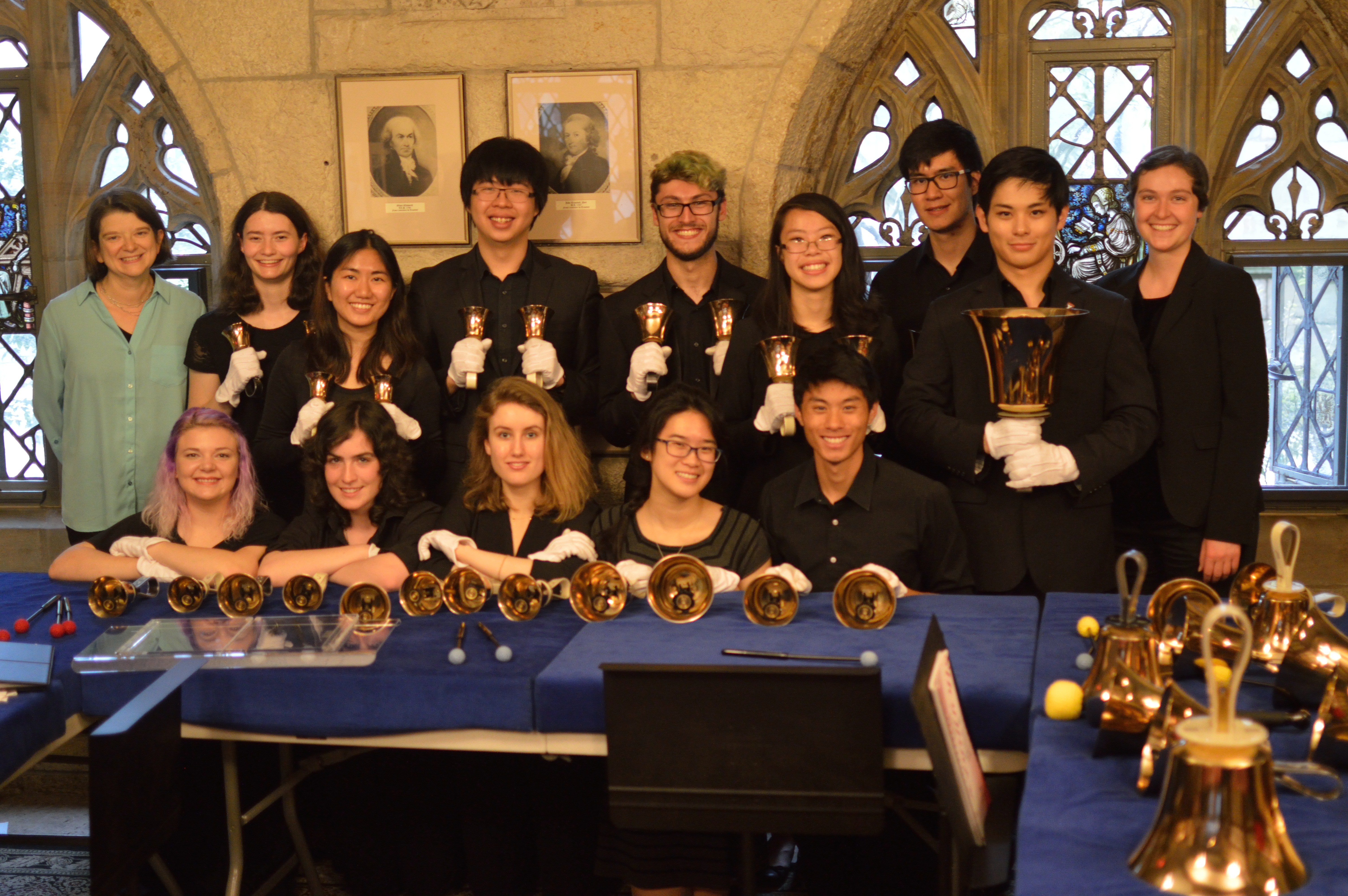 Spring Ring: May 3rd, 2016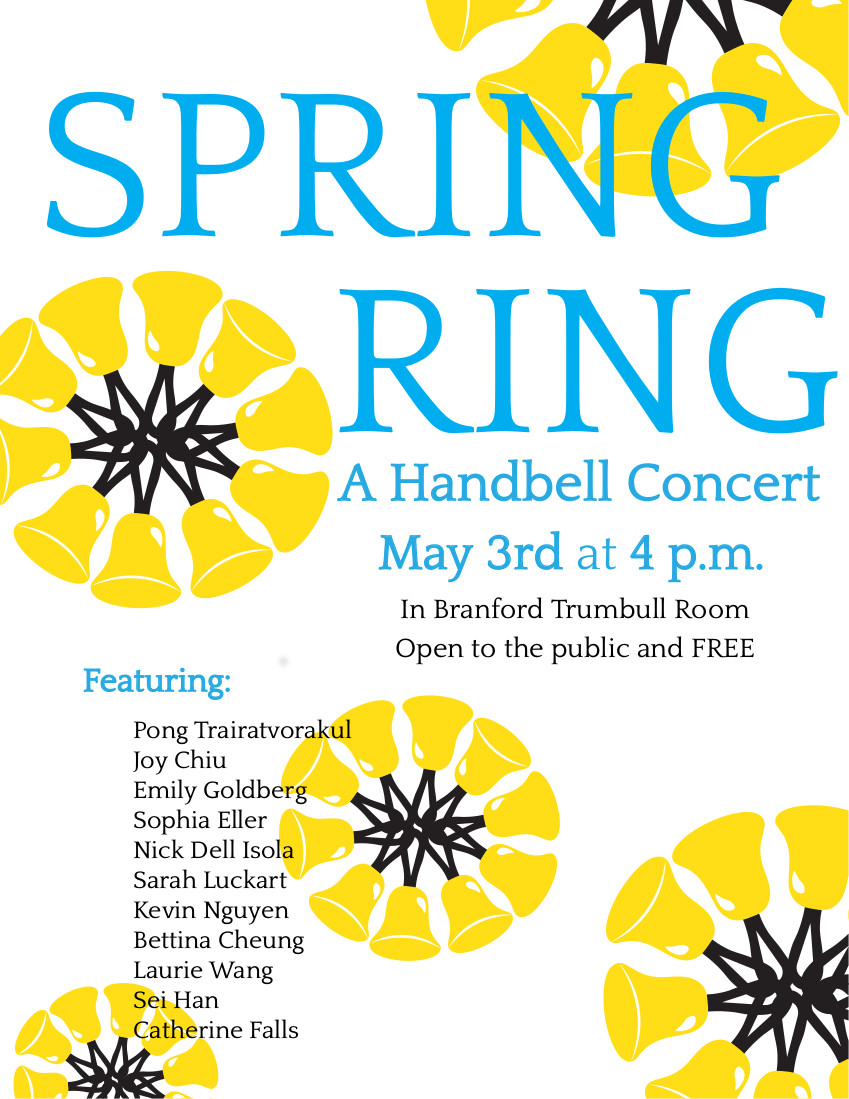 Not only do we play big bells, we also like small ones. The Guild got Handbells in Spring 2012 and has played them in concerts over the years.
In Spring 2016, we invited a few musicians outside the Guild to perform with us in Spring Ring. Check out videos from the concert below!
Joining
Interested in playing Handbells? We hold an intro workshop at the beginning of semester. Our Spring 2017 workshop is happening on Monday January 23, 7pm - 9pm in Harkness Tower. If you are interested, please contact prawat.trairatvorakul@yale.edu!