Heel 2016
Thanks to everyone who completed heel, and congratulations to our newbies.
We're so excited for this new year!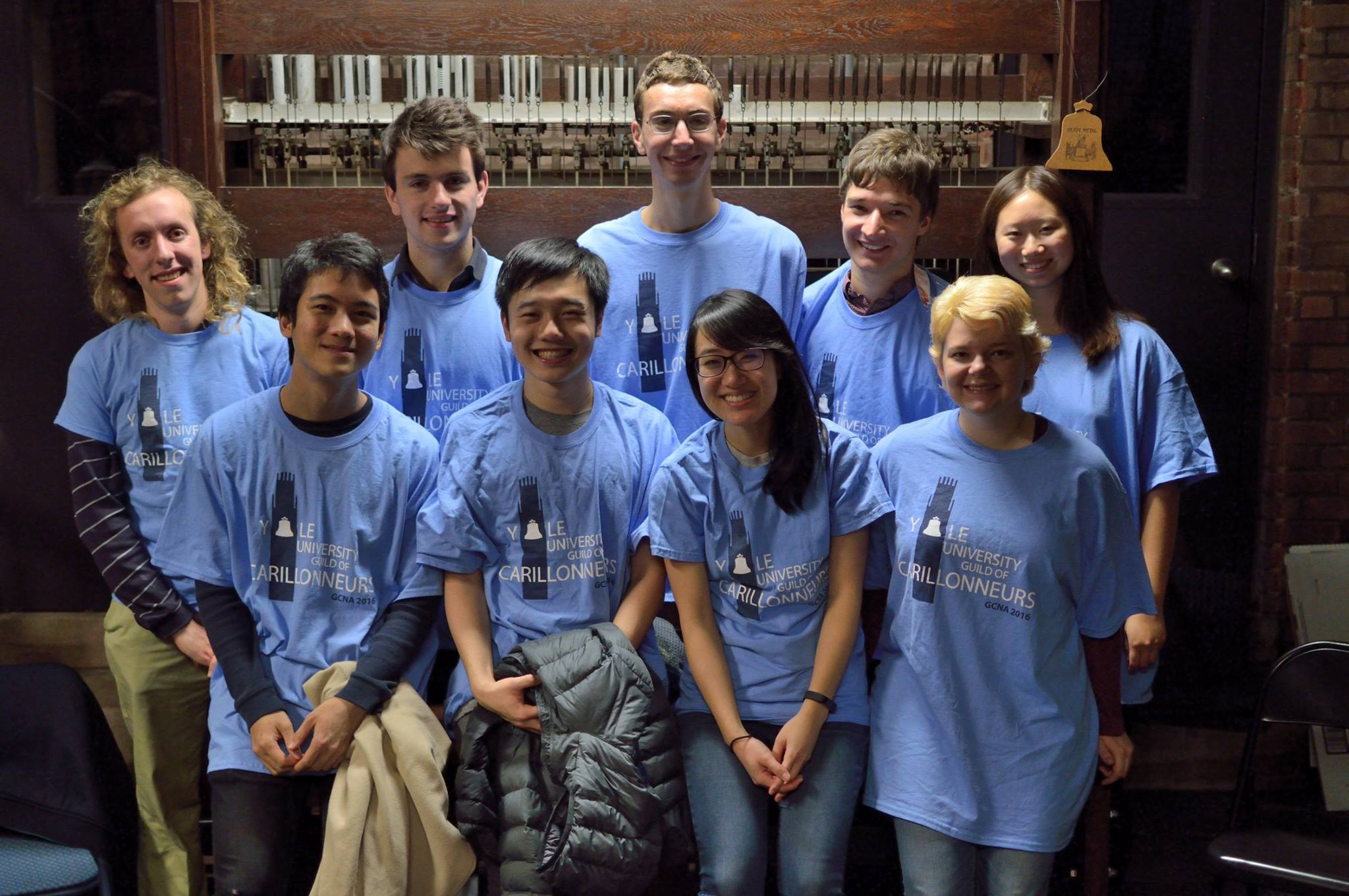 Back Row: Milo Brandt, James Carrabino, Noah Kravitz, Vlad Nazarchuk, Anne Lu
Front Row: John Mori, Kevin Chang, Erica Ho, Sarah Luckart
GCNA Congress 2016
The Yale Guild hosted the 2016 Congress of the Guild of Carillonneurs in North America from June 16 to June 20.
See our congress website for more information.
Concerts
Summer Concert Series 2016
Every year we host a Summer Concert Series, where the Guild invites carillonneurs from all over the world to come perform at Harkness Tower. This year's Summer Concert Series was organized by Tommy Kilmer, Heather Wang, and Agata Sorotokin.
Below is a list of concerts held this summer
| Date | Performer |
| --- | --- |
| June 24th | Eddy Mariën |
| July 1st | Ellen Dickinson |
| July 8th | Kymberly Stone |
| July 15th | Mathieu Polak |
| July 22nd | Summer Carillonneurs (Thomas Kilmer, Agata Sorotokin, Heather Wang) |
| July 29th | Lisa Lonie and Janet Tebbel |
| August 5th | Andy Zhang |
---
CLOCK'N'ROLL
Newbie concert on March 5, 2016