Interesting Read
Check out
this fantastic article
about the coronavirus pandemic and carillons, written by out very own Adam Chen!
Newest GCNA Members
Congratulations to Alicia Ding, John Mori, and Annie Gao on their acceptance to GCNA this year!
Congratulations Class of 2020!
Click
here
for recordings of our seniors playing their favorite pieces. We wish you all the very best!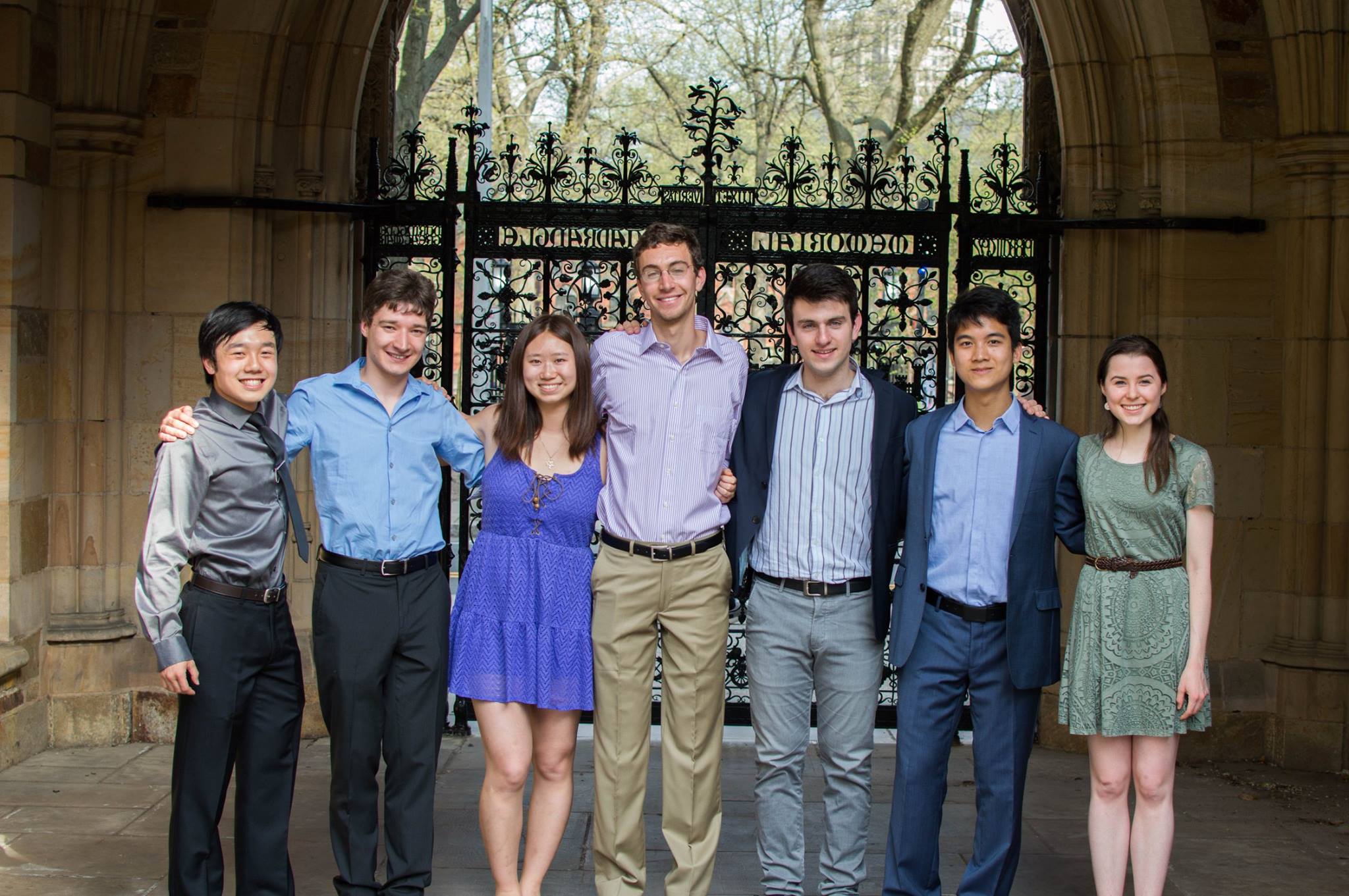 Welcome Newbie Class of 2019
Congratulations to the Guild's seven newest members! We look forward to getting to know you all and seeing you all grow as carillonneurs. Here's to a great year ahead!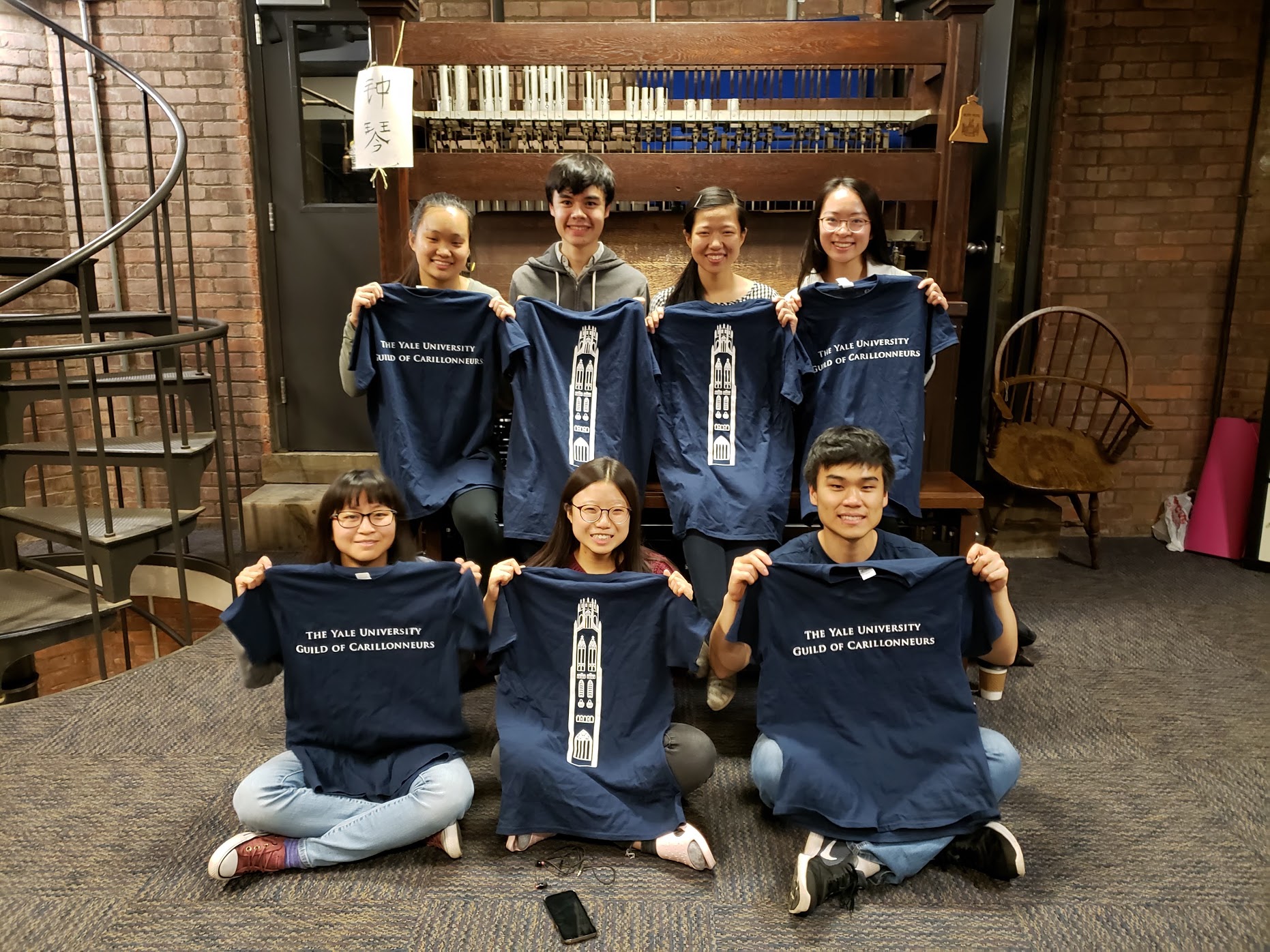 Back Row: Janine Tu, Adam Chen, Kimie Han, Julia Zheng
Front Row: Maggy Lambo, Lea Kim, Daniel Pak
Summer Concert Series 2019
Every year we host a Summer Concert Series, where we invite carillonneurs from all over the world to come play the bells at Harkness Tower. Concerts are free and open to the public, and are held every Friday from 7pm-8pm, with gates opening at 6:30pm. Please enter at 74 High St., New Haven. Our first concert will be held on June 21st.
We're very excited to announce this year's recitalists!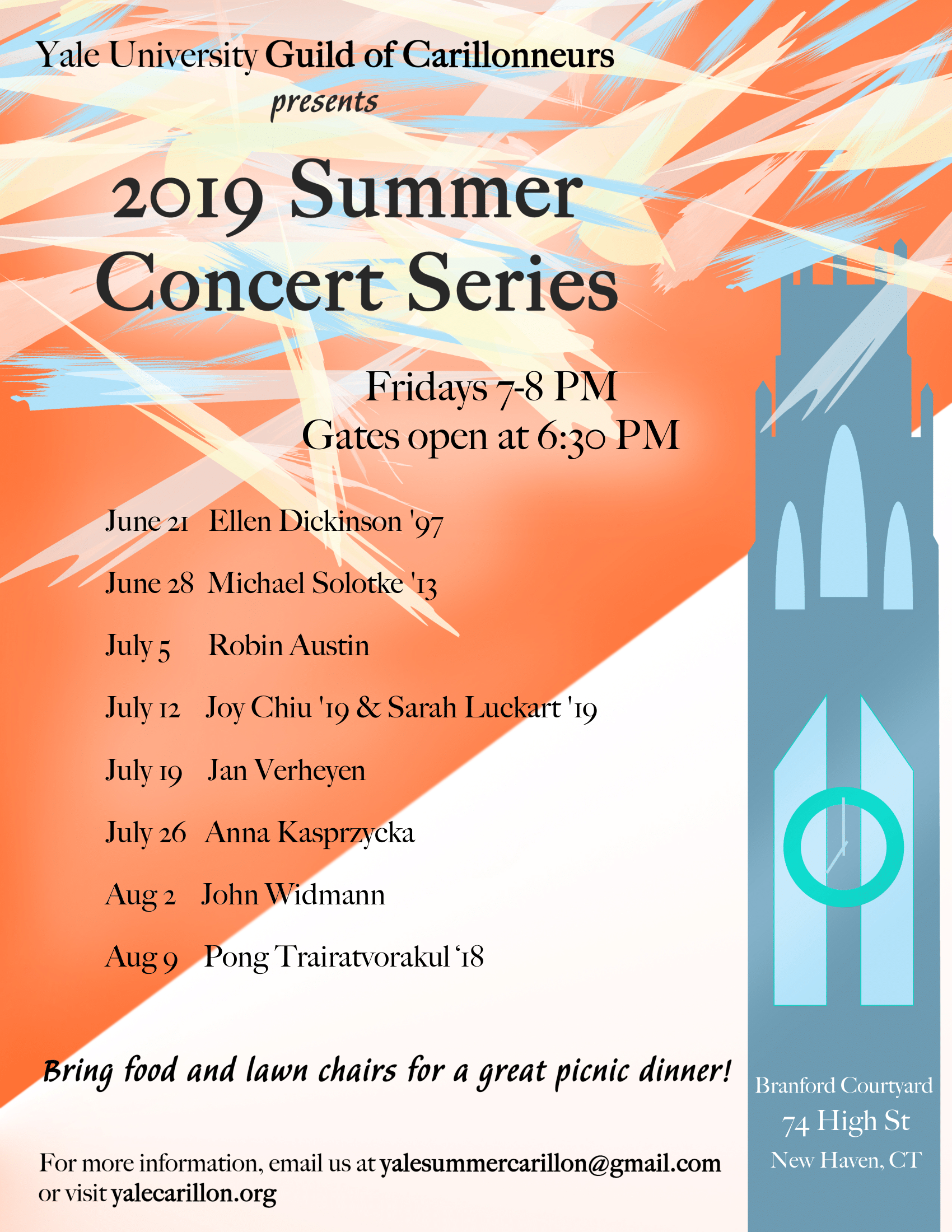 Our summer carillonneurs are Sarah Luckart and Joy Chiu. Please contact yalesummercarillon@gmail.com with any questions.
Changes in Guild Leadership, May 2019
Elections for the Guild were held in April 2019, and new co-chairs were elected. Congratulations to Kevin Chang and Anne Lu! They are now the primary contacts for the Guild, and can be reached at kevin.chang@yale.edu or anne.lu@yale.edu.